3 Simple Steps to Buying Property Back Home
Without

Losing Money Webinar
Wednesday, 5th April, 2023     at 19:00hrs CAT
Buying Property Back Home can be a Minefield!
Are you a Zambian living abroad?
Do you see lots of properties for sale online and on social media but don't know which ones are legit?

Are you worried that you'll pay inflated prices because you're in the diaspora?

Have you done your best to buy land back home only to end up being swindled?
Then join me for this webinar where I'll present 3 simple steps that will help you buy property back home WITHOUT losing money!
I'll complement our framework with a fantastic property opportunity that's been 100% vetted – a safe and reliable way for you to invest in property back home.
How can the buying process be made easier?
It IS possible to buy property in a hassle-free way. This new approach to will give you the peace of mind that you've been looking for. You'll find comfort in knowing that 100% of your funds are going towards your property purchase.
We'll share our proprietary framework that's helped many Zambians in the diaspora invest millions of dollars (and Kwacha!) back home in affordable property investments.
You will learn about how we provide:
Accurate and credible information on our featured properties

Transparent pricing that doesn't change based on where you live

A documented buying process that leads to "No Money Lost" transactions

After sales support that secures your property
The best part? You can use our framework as YOUR checklist whenever you're thinking about buying a property! Think of it as your personal buying roadmap!
I'll complement our framework with a fantastic property opportunity that's been 100% vetted – a safe and reliable way for you to invest in property back home.
We'll show you how our framework works by featuring one of our 100% verified property opportunities – Makeni Heights!
Makeni Heights is a residential estate which has fully serviced plots for sale.

These plots are ready for construction and range from 400 – 580m2

There are flexible payment terms available that make these plots very affordable
This FREE webinar will take place on:
Saturday, 19th February, 2022 from 16:00hrs – 17:30hrs CAT; OR
Sunday, 20th February, 2022 from 16:00hrs – 17:30hrs CAT
You can choose which date suits you!
In addition, I'll answer all your questions in our private forum such as:
How does the buying process work?

How will my money be protected?

What kind of plots are available at Makeni Heights?

What payment plans are available?

How can I go about building considering that I am far?

PLUS any other questions you may have!
What others are saying about working with
Diaspora Connect
"Making an international property purchase is challenging. Understanding a real estate market in which you have limited access to current information can be very difficult. Choosing Diaspora Connect to navigate me through the process from the beginning to the end was a great decision. Diaspora Connect was fairly straight forward; they provided me with insight that guided me in choosing the best property and kept me connected with the Sellers until the sale was complete. I'm now a proud investor in real estate in Zambia…Thanks to Diaspora Connect for their professional and impeccable service!"
"I would recommend Diaspora Connect especially to people in the diaspora who don't know how to go about land. So to have them help us is a great relief."
Diaspora Connect is a one stop property shop that resolves all your property issues. We'll take you from confusion to clarity; from worry to peace of mind. We'll give you the opportunities, information and network to help you buy property back home in a safe and reliable way. You'll have somewhere to come home to, not the entire Zambia but an actual place that you can call home. We are fully licensed with the Zambia Institute of Estate Agents.
Selected properties for sale by credible vendors

Linkages to diaspora loans to help you buy, build or renovate your property at home

Access to legal services to obtain title deeds for your property and advise you on all manner of property matters

Regular updates on the Zambian property market

Information on how to buy property and build back home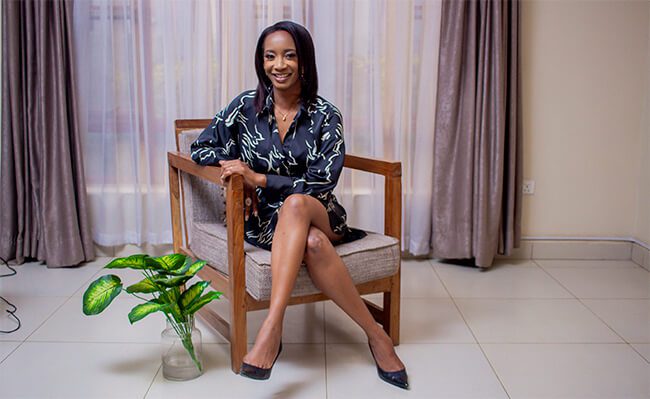 Hi there, I'm Natasha Chiumya, the CEO and founder of Diaspora Connect. To tell you a bit about myself; I'm a business woman and a proud mother of two! I've always liked to be original and do things differently.
When I became a licenced estate agent, I didn't want to be just like every other estate agent selling anything to anyone. I decided to focus on Zambians living in the diaspora and resolving the many barriers you face when buying property back home.
I'm also a registered lawyer under the Law Association of Zambia. I'm a partner with Folotyia & Chiumya Legal Practitioners, one of the leading real estate law firms in Zambia.
I know what works and what doesn't when it comes to the Zambian real estate market. So, it's made me an expert at putting together really good property opportunities. Added to that, I'm able to offer an end to end solution – a property one stop shop.
"The ache for home lives in all of us, the safe place where we can go as we are and not be questioned." – Maya Angelou