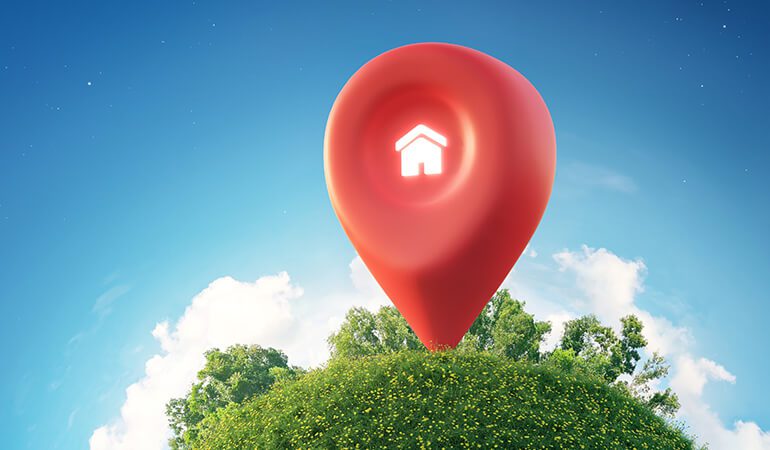 Properties in Zambia for sale
In our Properties in Zambia for sale videos series, we showcase wonderful properties for sale right here in Zambia. You'll get the front-row seat to our latest offers at a competitive price. Natasha walks you through the buying process and the pricing of these properties. As you may know, the decisions you make when buying property in Zambia could save you or cost you a lot of money. Watch these properties in Zambia for sale videos and let them help you in your property purchasing process.
Turn-key Houses and Serviced Plots for Sale at Waterfalls Estate Phase 2 
If you missed out on serviced plots and houses at Waterfalls Estate in phase one then we have great news for you.
 We're happy to announce Waterfalls Estate serviced plots and houses in phase 2 are now available for sale!
The Estate 
Waterfalls is a safe, secure, gated community with fully serviced plots that have;
Access roads

24/7 security

Water 

Electricity 
The Location 
Waterfalls Estates is strategically located approximately 4 km down Palabana Road, off Great East Road just after the Airport Roundabout.
Palabana Road cuts straight through one of Lusaka's main residential growth areas and is only about 15 km from Lusaka Central Business District.
The Amenities 
The location is serene and safe even though it's close to the city.
Amenities include two fully equipped shopping malls Waterfalls Mall and Garden City for your everyday needs and local entertainment. 
The estate is situated about 6km away from the Airport Roundabout, Kenneth Kaunda International Airport is just further up the road with other upcoming developments in the neighborhood.
Makeni Heights Phase 2 is open for sale – buy a fully serviced plot and build your dream house!
After the success of phase 1 we're excited to announce Makeni Heights Phase 2 is open for sale!  
If you missed the chance to buy in phase 1 don't you worry, you now have a second chance to get yourself a plot at this fast growing community.
About Makeni Heights Phase 2
Makeni Heights is situated in the fast growing and thriving area of Makeni, an area located just 15 kilometres south of the central business district of Lusaka. It's a residential estate which is easily accessible by a tarred road.  
The gated estate offers plots that are fully serviced with;
All weather access roads

Beaconed plots with survey diagrams

Electricity, water and waste reticulation at each plot

Elevated 100,000 ltr water tank

Secure water supply from three onsite boreholes

24 hours security 
The developer is currently managing the estate but it is envisioned that a homeowners' association governed by a constitution will help maintain a peaceful and cohesive environment for everyone within the community.
Therefore, this peaceful and serene estate can become a home to all manner of buyers ranging from young adults to mature families.
What's around Makeni Heights?
Makeni Heights has a lot of great amenities in the neighbourhood.
Just 12km from the estate, you'll arrive at three fully equipped shopping malls; Embassy, Cosmopolitan and Makeni Malls. These malls have several banking facilities, retail stores, trendy restaurants and bars, and major supermarket chains such as Shoprite, Game stores, and Pick and Pay to mention a few.
Other recreational facilities include Sandys Creations, Lilayi Lodge and Tiffanys Canyon which are in close proximity for weekend excursions and getaways.
When you're feeling under the weather, just 2 km from the estate, you'll find government and private clinics such as the Makeni health post, Islamic hospital, Makeni ecumenical health centre etc.
The kids are not left out as Makeni Heights' location also provides easy access to schools within the area. You have schools such as Baobab College, Lusaka Oaktree, Makeni Islamic Secondary School among others.
Houses and plots for sale at Waterfalls Estates
We're still only in January and we've hit the ground running 
We're always on the look out for new and fantastic property opportunities for you.
So we're excited to present a new property development that's ideal if you're looking for a built house.
Location
Waterfalls Estate is a premier gated community located about 6km down Palabana Road, off Great East Road just after the Airport roundabout.
 Amenities
The location of the estate is calm, peaceful and safe yet surprisingly close to the city buzz. Amenities include Waterfalls Mall and Garden City at the Airport roundabout. Kenneth Kaunda Airport is further up the road, literally 10 mins away.
 Services
The estate is fully serviced with water, electricity, all-weather gravel roads and 24/7 security.
Houses & Plots
Waterfalls Estate can build 2, 3 and 4 bedroom houses to the highest quality standards.
They also offer serviced plots where you can design and build your own dream house.
Properties in Zambia for sale videos: The Chaminuka Experience
For half a century, the natural beauty of the surroundings, the love of arts and culture and the diversity of the wildlife have all come together to create the trusted Chaminuka brand that you know today.
Chaminuka Wildlife Estate isn't just selling plots. What makes this estate completely unique from anything else on the market is that it offers a complete lifestyle.
Chaminuka has so much to offer, and so many activities to take part in – from the pelican migration (which happens every four years), the boat cruise, game venue, cheetah walks, elephant experience and – my personal favorite – the fresh game meat and cheese tasting at the Kaposhi cave. There's so much more to do, we didn't even manage to do everything in our overnight stay.
In this video I talked to Kazya Musuka who is the Marketing Manager at Chaminuka and she answered the question you have about the estate – why Chaminuka? What makes it different from the other properties being sold around the same area? Watch the video to see what makes Chaminuka so unique that even the neighbouring plot sellers refer to their plots as being located in "Chaminuka". That's how strong the brand is.
Farmland for sale in Chisamba
We're excited to announce the opportunity to buy farmland is finally here!
We have smallholdings in the agriculture HUB of Central Province, Chisamba. Our 5 acre plots of virgin land farms provide ample space to undertake farming activities.  Watch the video or keep reading to learn more about these plots.
Chisamba is strategically located between Lusaka and Kabwe. The farm land is in a spectacular location, only 7km from Chisamba town. The entire distance from Lusaka to Chisamba town (70 km) is on a tarred road and only the remaining 7 km to the plots is on a wide gravel road.
Chisamba is one of the country's most established farming areas and is home to both commercial and small scale farmers.
Chisamba is an agricultural hub because of its ability to support the growth of various cash crops and livestock, the favorable rainfall patterns and fertile soils that support various types of cash crops.
Even though it's a farming community Chisamba is never short of activities.  It hosts several farming activities throughout the year such as the annual AgriTech Expo Zambia at the Golden Valley Agricultural Research Trust (GART) farm, field days and district shows where farmers show case their various produce.
Lions Hill, State Lodge- Pre launch of new plots for sale.
Are you looking for property in a high-end area back home? Then we have something special just for you.
​
We are unveiling the box to your dream property.
​
Lion's Hill is the perfect blend of luxury and serenity.
​
It's located just 3 minutes away from the presidential State Lodge residence in Lusaka. The property provides fully serviced plots with water, electricity, man-holes, access roads and my favorite fiber-optic connectivity.
​
Lion's Hill estate is being developed by one of Zambia's premier developers who developed the highly successful mixed use development of Roma Park. This gives you a good idea of the type of quality estate you can expect. If you missed out on Roma Park then this is your chance, so grab it (the area is even better if you ask me …shhhh!).
In this properties in Zambia for sale video, we tell you all the exciting updates that have been happening at Makeni Heights AND we are joined by one of the buyers who's already started building on site.
Find out how YOU can start building much sooner than you think when you buy into this estate, especially with the building support services provided by the Estate.
In a few short years, this area is now the type of place you'd want to be. A major transformation is taking place from nothing but bush to a property development you can call home.
Benefits range from fully serviced plots, 24-hour security and several shopping malls, schools, restaurants and more literally a short drive away.
Chowa Estate Update! Land that offers best value for your money
Located in the growing and thriving area of Makeni, Chowa Estate is a lovely, lush community that will hands down give you the best value for money. It offers both tranquility and city life giving you the best of both worlds.
Chowa Estate is a family friendly area with recreational spaces like Sandy's Creations and Lilayi lodge for Sunday afternoons and a number of malls and schools at your disposal. It offers a life surrounded by beautiful nature and serenity and could be the place you call home very soon!
For more information on Chowa Estate add your name and email to this link: http://bit.ly/Chowa_Estates. You'll be able to receive detailed info on plot sizes, prices and payment plans.
Properties in Zambia for sale videos: Serviced plots in Makeni Heights
Makeni Heights, a lush, gated community located in the serene area of Makeni providing different types of serviced plots for you to build on.
This serviced property is an exciting new prospect for the area of Makeni and definitely the place with land you want to buy.
Click on the link and add your name and email address to learn more about the plot sizes, prices and payment plans! Link: https://bit.ly/Makeni_Heights
Properties in Zambia for sale: Founders Park Lilayi
This properties for sale in Zambia video tells you about our latest property offer of land for sale in Lusaka, Zambia. Founders Park in Lilayi offers the ultimate 'plot and plan' solution – allowing you an opportunity to buy land and build the home of your choice in the most affordable way possible. What I love about it is you get to hear it from the horse's mouth – a property owner within the estate that lives and works there!
Listen to Ezekiel Mulenga as he talks about the services provided to each plot namely; water, sewerage and power. The developer offers payment plans of up to 12 months. This takes your budget into consideration – that's why I'm so excited about this offer if you're a first time buyer! These plots, set in a secure estate, is the best way to get your foot on the Zambian property ladder.
Properties in Zambia for sale videos: Chowa Estate Makeni
In this properties in Zambia for sale video we have a special guest talking about Chowa Estate. Our guest Andre Mulala tells us about the property Chowa estate and the many surrounding amenities in the Makeni area.
You can get more information about Chowa Estate on this link.
Chaminuka Wildlife Estate
Watch more videos in other collections